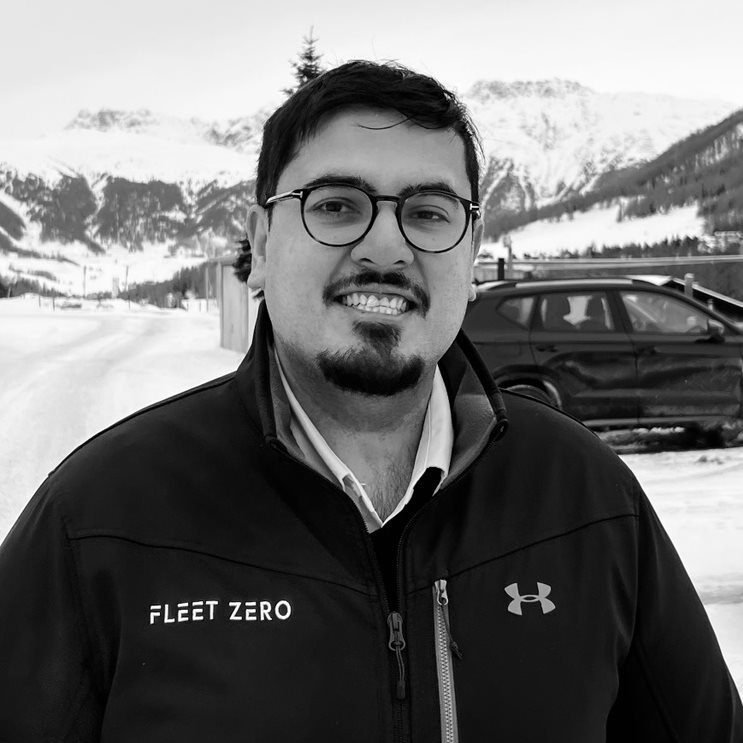 "The Trailblazer"
Naeem is a globally recognized champion of zero emission mobility and asset management with a proven track record of delivering. Naeem focuses on solving challenges and delivering roadmaps for fleet electrification and implementation pathways across infrastructure, facility, maintenance and training. He has created and led global teams at several large publicly traded engineering and design firms, specifically focused on creating centres of excellence in support of zero-emission mobility, including fleet electrification, asset management, economic analysis, and charging and fueling infrastructure for both electric and hydrogen vehicle adoption. He holds a Bachelors of Business Administration in marketing and finance, Master of Science in Planning and is completing a PhD in mechanical and industrial engineering. He has won numerous awards for his work, including Mass Transit's Top 40 Under 40, Clean50's Emerging Leader Award, SCL's President's Award and most recently Top 30 Business Leaders in Technology.

Naeem in his personal time gives back through Humanity First Shelter Bus, the first re-purposed bus to serve the homeless population of Toronto in Canada. He is also an active speaker at conferences and global events. Naeem is a recognized global citizen advancing sustainable transport.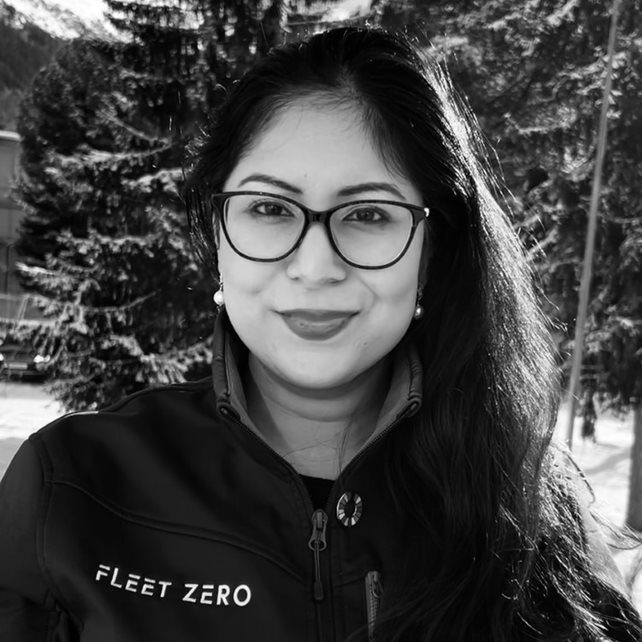 "The Infrastructure Queen"
Sherena is a global leader in sustainable infrastructure and finance, accomplished lawyer and trusted advisor in implementing new business models. Sherena has practiced law at McCarthy Tetrault LLP, a globally renowned business law firm and has worked on numerous complex and leading infrastructure projects globally. She has worked at Infrastructure Ontario facilitating the procurement and delivery of infrastructure projects using Public-Private-Partnerships, blended finance and project financing. Sherena is also the inaugural director for a G7 initiative for the Canadian government, connecting institutional capital to bankable sustainable infrastructure projects globally. Her academic roles have led to the creation of leading research and education programs to address the transition to low carbon transport infrastructure. She holds a Bachelors of Business Administration in accounting and finance, Juris Doctor, Master of Business Administration, Graduate Diploma in Real Estate and Infrastructure and is completing a PhD in economic geography and urban planning. She has won numerous awards in tax, commercial law, real estate, and contracts.

Sherena is an advisory academic to C40 Financing Sustainable Cities and Clean Bus Finance Academy, Global Infrastructure Hub (a G20 initiative) and the Sustainable Infrastructure Foundation. She is a member of the Awards Committee for the Canadian Council for Public Private Partnerships (CCPPP) and Chair of the Power Providers and Utilities Committee for the Canadian Urban Transit Research and Innovation Consortium (CUTRIC). Sherena is a Champion of the Urban Land Institute's Women Leadership Initiative, has been nominated for the 2021 Clean50 Emerging Leader Award, and three times nominated for the Women Infrastructure Network's Emerging Leader Award. Sherena is a media personality that speaks regularly about emerging business challenges and opportunities.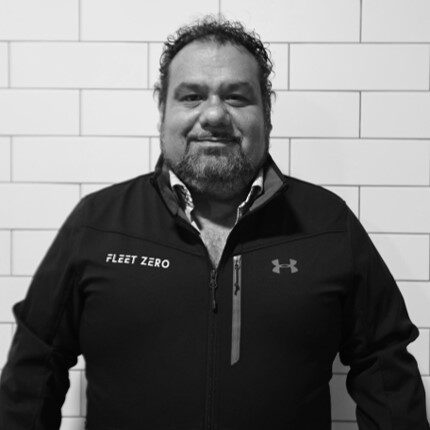 "The Dealmaker"
Nick has over 30 years of experience in the automotive sales and leasing industry, owning and operating Canada's oldest independent leasing company. Over those years, Nick has a proven track record of success finding new and emerging markets and leading the charge in setting up a leasing marketplace. He continues to assist small, medium and large businesses with flexible, customized fleet leasing options while focusing in small and medium sized business fleets, mass transit vehicles, accessible vehicles and green alternative solutions. With a strong accounting background in automotive finance and fleet management, he is the perfect person to help create a sound strategy around emerging mobility trends, fleet decarbonization strategies and on-demand transportation innovation through his unique ability to organize and align all stakeholders on a common goal with a proven ability to execute on plan creation and implementation.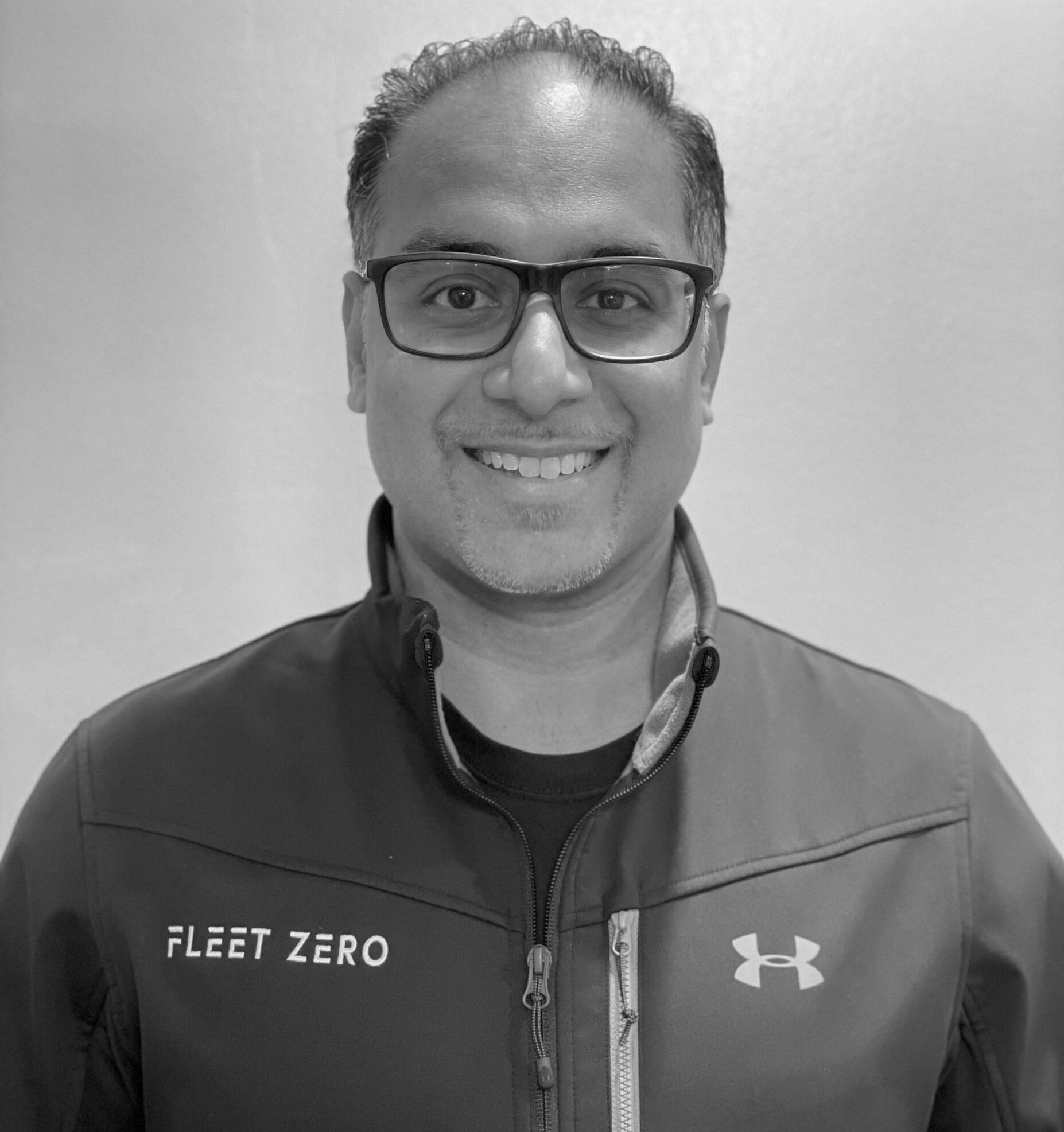 "The Developer"
Shakeeb is a technology leader with over 20 years experience in complex regulated industries such as aviation and trade. Shakeeb has worked globally deploying technology in USA, Jordan, Canada, Singapore, Colombia, Europe and Israel. Shakeeb focuses on the user experience and how to develop a seamless UI/UX to deliver maximum customer satisfaction. Shakeeb has worked with various B2B technologies and languages with developer teams positioned all over the world. Shakeeb enjoys looking at the next frontier of transport decarbonization and is working with the team on the technology suite to make the transition seamless for fleet operators.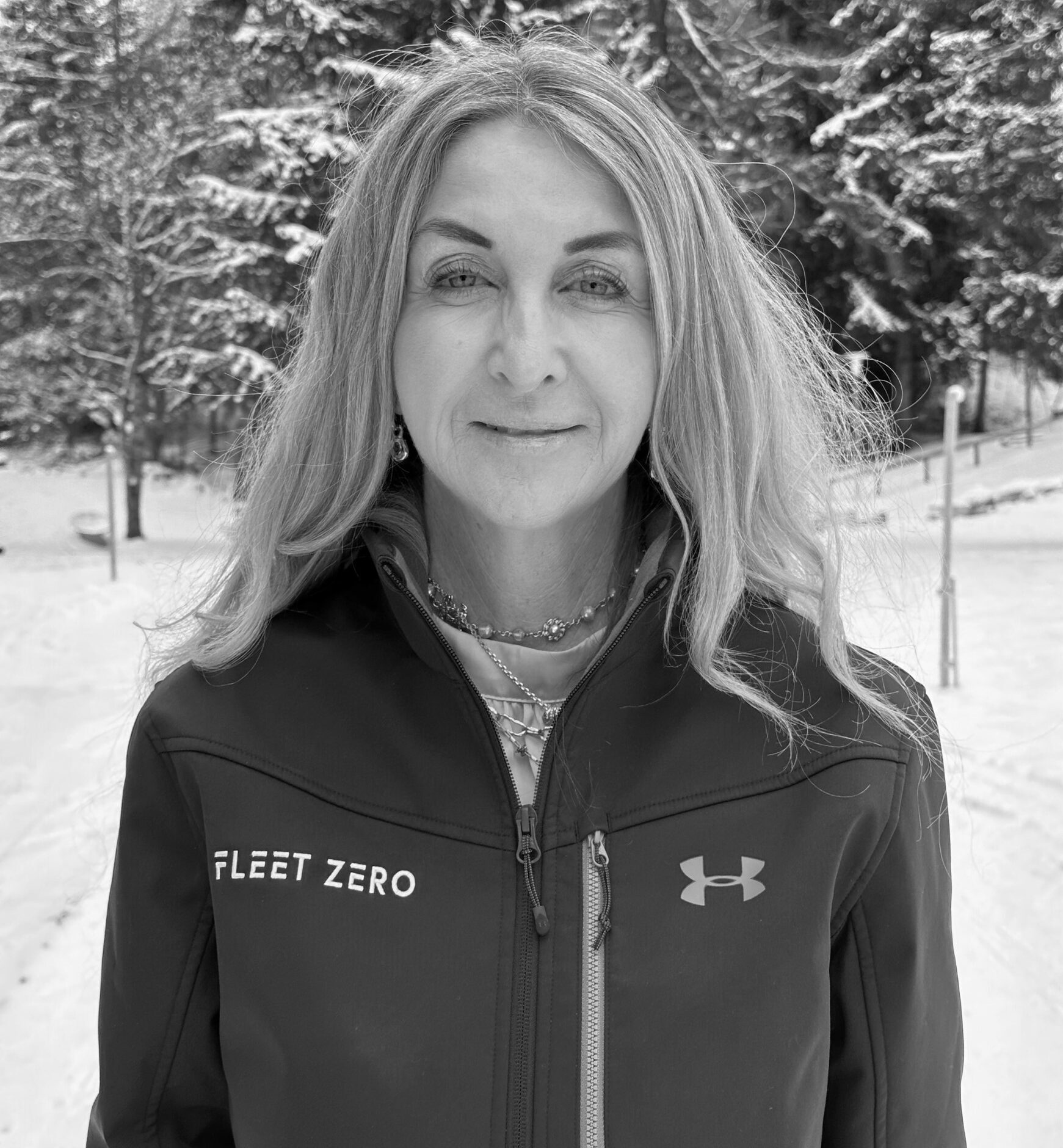 "The Changemaker"
A Denmark native, and global citizen based in LA, Ann has 25+ years of experience in the corporate world working with technology, sustainability, and purpose. In addition to being a senior leader in SAP, Wood PLC and EY, Ann is the Co-Founder of UN SDG Ambition, together with the UN Global Compact. Ann is a trailblazer for the UN SDGs, and continue to support these goals, in addition to a number of other UN initiatives and non-profit organisations. SDG Ambition challenges companies to set bolder goals in alignment with their mission and values, governance, and business strategy, all while addressing barriers to accelerate and scale enterprise-wide integration to embed the SDGs into business management processes and information technology landscapes. Additionally, Ann is working in parallel to make Web3 more responsible and accessible by investigating and exploring the potential of Web3 technologies to develop climate solutions through the use of blockchain-based smart contracts, DAOs, NFTs, and metaverse platforms. In 2022, Ann was listed in Mission Impact's Top 100 Women of the Future, which profiled her trajectory from sustainable digital business transformation to applied sci-fi thinking in Web3 for purpose-driven climate and sustainability solutions.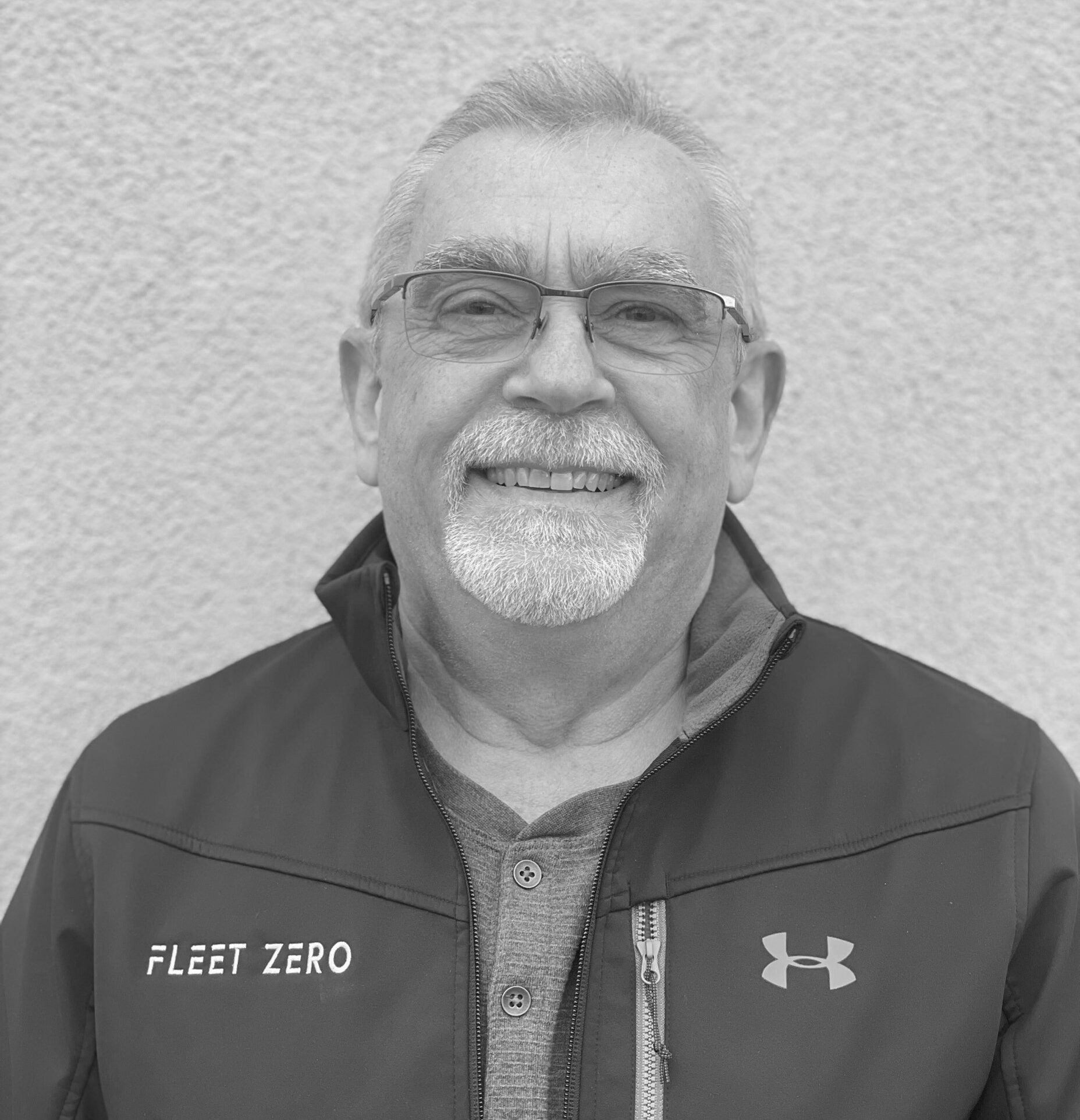 "The Fixer"
Rick specializes in asset management, fleet procurement, fleet SOPs, maintenance training and in-line vehicle inspection. Rick brings a proven track record of over 35 years of fleet management service. He has completed hundreds of bus inspections and developed vehicle specifications for transit agencies across the globe. Rick is a licensed diesel mechanic who has risen through the ranks over his career. Prior to joining management consulting at two large publicly traded engineering firms, Rick worked at Burlington Transit and City of Burlington Fleet Services in the development and growth of its joint procurement and maintenance initiatives. He has extensive senior level experience with major transit companies and services, as well as business development optimization across the North American fleet industry. Rick's insights and experience are widely respected in the areas of transit and fleet maintenance. Recently, Rick has supported several fleet reviews focusing on NRVs including the Halton Region Fleet Management Review and Town of Oakville Fleet Utilization & Optimization Review. Rick worked with TTC on electric bus manufacturer audits, vehicle specification and Canadian content audits. Rick has supported various projects at YRT over the past 4 years pertaining to fleet services. Rick has also directly been involved with agencies to improve maintenance reliability and introduce vehicle performance KPIS such as Ontario Northland. At FleetZero Rick leads the maintenance and training team as well as manages the FleetZero pit crew.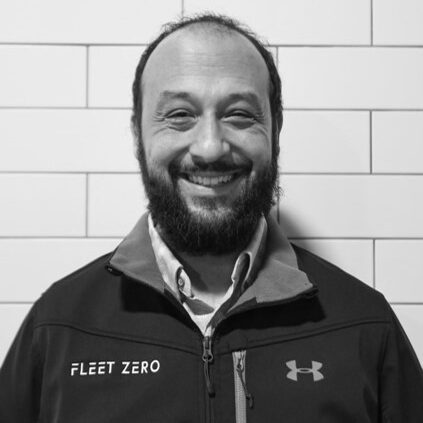 "The Tinkerer"
Peter is committed to improving the quality of life for people of all abilities and creating a barrier free, innovative and inclusive future for all to enjoy. This commitment led him to become a co-founder of MV-1 Canada and was tasked with selling and servicing the world's first factory built wheelchair accessible vehicle across Canada. Most recently, Peter helped to Co-found and launch MUVE, a universal mobility software platform specially designed to help create and manage inclusive, sustainable transit and community transportation systems. Peter is very proud of these projects as it closely align with his skills and passions with the potential for positive global impact. Over the 20 years, Peter Grande has worked diligently and consistently in carefully positioning himself in a leadership role at the intersection of the automotive and mobility industries. He has always advocated on behalf of those who rarely get heard and can be credited with many accomplishments in advancing an inclusive Canada through his efforts in business and specific impact initiatives. Peter donates his time and available resources to serving on boards and volunteering in his community every chance he gets. Peter is able to identify, attract, and thoughtfully relate to the various key stakeholders that are needed in a thriving transportation ecosystem. He has a proven track record in successfully creating a range of partnership opportunities and expansion opportunities that foster interactive collaborations.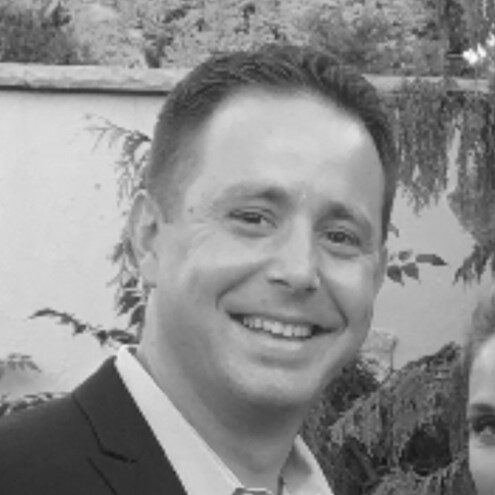 "The Connector"
Charlie has worked in the energy solutions industry for over two decades years, supporting all phases of energy conservation and management projects including but not limited to, national LED lighting retrofits, mechanical system upgrades, engineering spec and design, and electric vehicle charging stations. Charles founded INF Associates in 2011, assembling a growing team with a combined experience of 50+ years in energy efficiency and utility rebate processing. INF is currently a leader in the lighting market as well as the EV charging infrastructure and equipment market for commercial and industrial solutions. He has grown teams to perform power infrastructure and EV charging equipment installation across the continental United States, with previous projects having been completed in the Tri-State area and as far away as California. Charlie leads FleetZero's strategy and implementation team.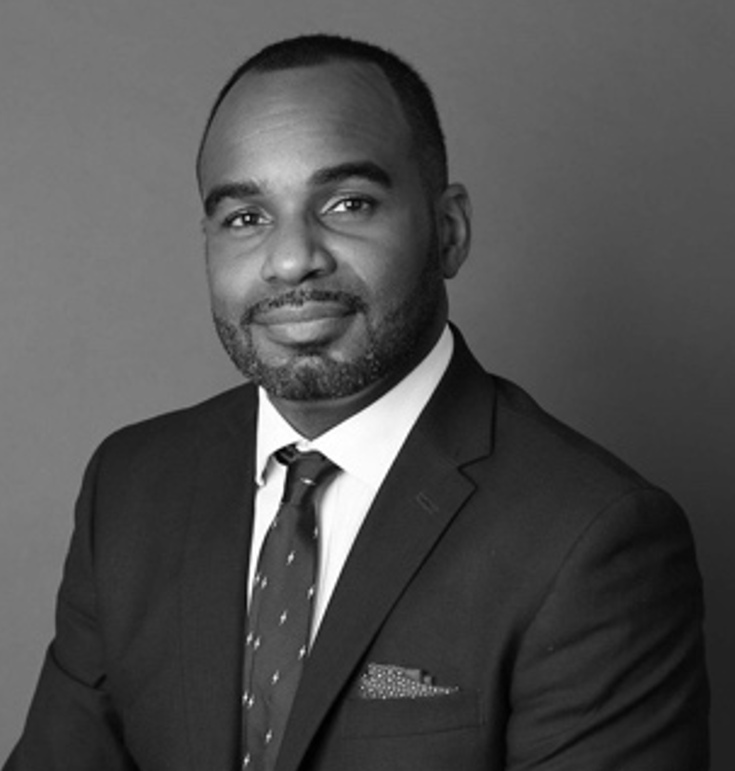 "The Money"
Kader is a skilled strategy professional offering years of experience leading operations and enhancing revenue. Kader brings expertise in setting company goals, developing business strategies, and evaluating performance for the C-Suite. He has a keen ability to build and run programs while performing regular analyses of business operations and enhancing current business practices. Kader is well-versed in delivering effective and strong data-driven insights to drive business key decisions. Prior to working with FleetZero, Kader held several commercial roles for oil and gas operators and boutique oil and gas consultancy firms across the US and Europe, with project experience across almost every continent of the world. Through its last role as Vice President of Strategy, Kader led Wood Plc Americas' strategy and business planning process from South America to Canada and was occasionally a model for marketing materials. Kader assisted with mergers and acquisition due diligence for Wood PLC and oversaw new market growth strategies in energy transition and renewables space. In particular, he assisted with Wood Zero Emission Mobility initial funding and global roll-out strategy including strategic acquisitions. At FleetZero Kader supports engagements with his financing and commercial expertise.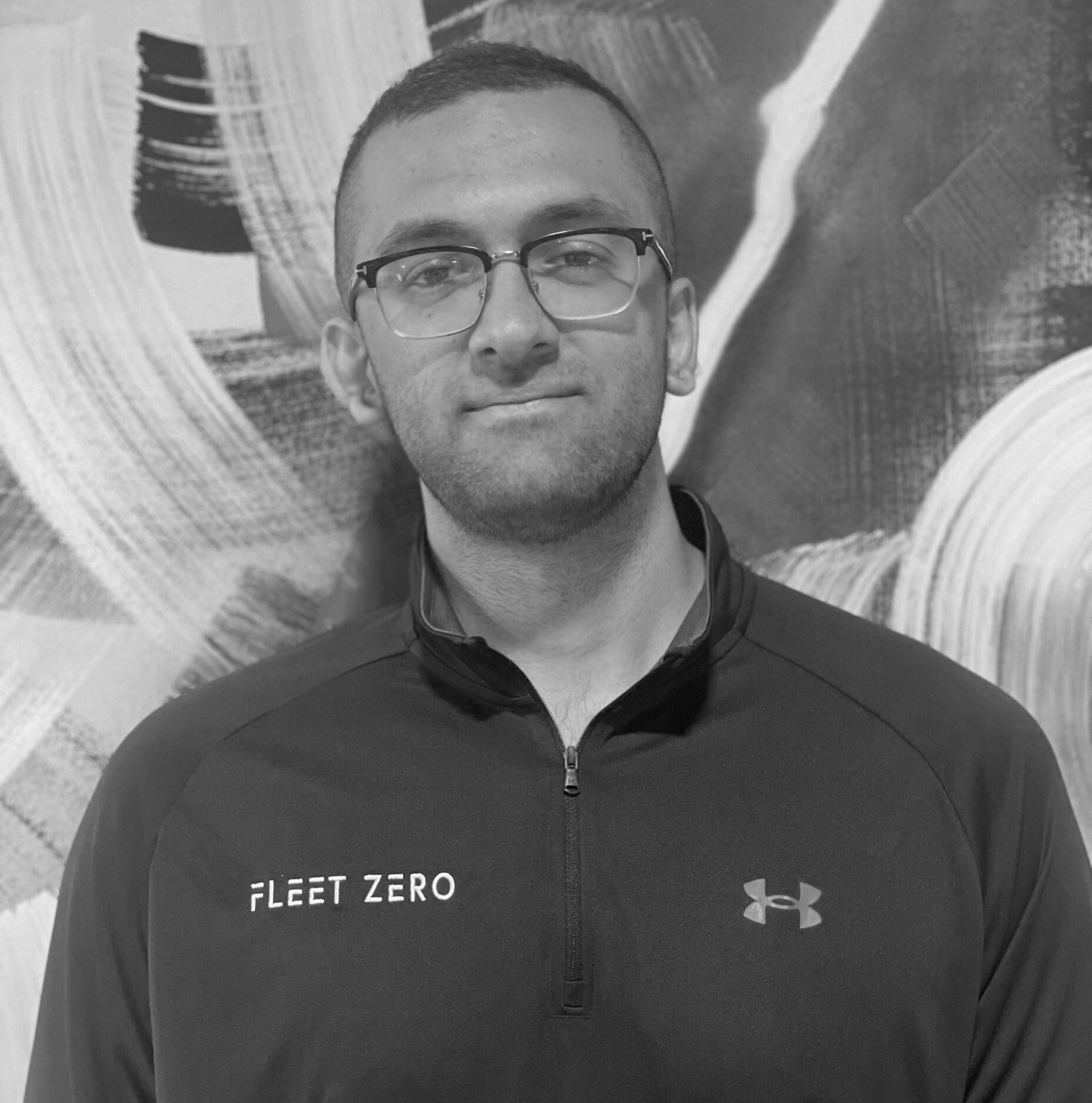 "The Quick Study"
Moawaz Sheikh is a Fleet and Infrastructure Analyst, conducting market research and analysis on emerging technologies in fleet electrification, zero-emission, and charging infrastructure. Prior to FleetZero, Moawaz led a project to implement Industry 4.0 technologies into the manufacturing process of a Fortune 500 manufacturing company to mitigate water consumption and rolled it out to the company's global manufacturing base. Moawaz joined FleetZero after completing his Masters in Environment and Business from the University of Waterloo and his Bachelor's in Chemical Engineering from the University of Western Ontario, where his capstone team won their final year design competition. He has also completed a Certificate in Sustainable Finance and Investment from Yale University. Moawaz is excited about the potential for intersection between technology and sustainability in both EV's and charging infrastructure. In his personal time, he enjoys exercising and reading autobiographies from famous world leaders.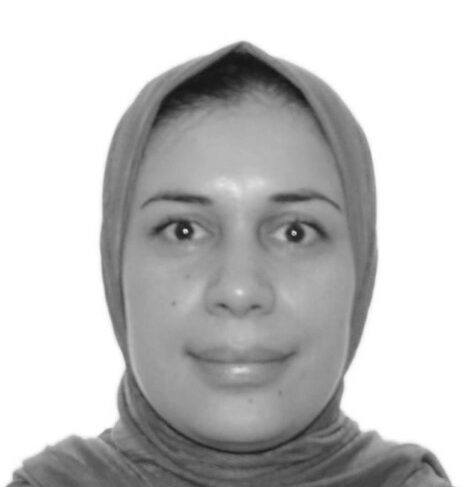 "The Optimizer"
Soumia is a leading expert in EV charging infrastructure and power distribution systems. Upon completing her dissertation in EV charging station optimization, Soumia has leveraged technology to develop innovative EV charging algorithms to minimize the EVs charging cost in different charging station locations with or without solar power generation. Her strong analytical and problem-solving skills, as evidenced by developing novel charging algorithms to maximize the EV charging station owner profit while compensating the EV users, enables Soumia to conduct and apply leading research insights to address EV charger location, interconnection needs, power distribution systems and energy mix considerations at leading R&D engineering centres and at FleetZero. Soumia holds a PhD in electrical engineering, Master of Science in Renewables Energies and Storage and a Bachelor of Science in Electrical Engineering.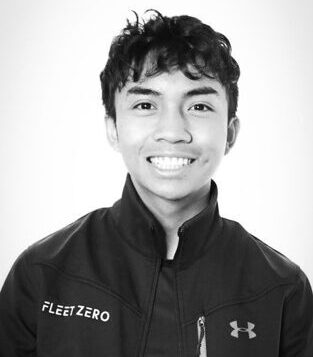 "The Creative"
Simon is Gen Z who aspires to capture the beauty that surrounds our everyday activities. At FleetZero Simon is working to bring our message of fleet turnkey solutions across the globe. Simon is an avid photographer and creative content expert who has developed viral marketing campaigns with views in the millions for his clients.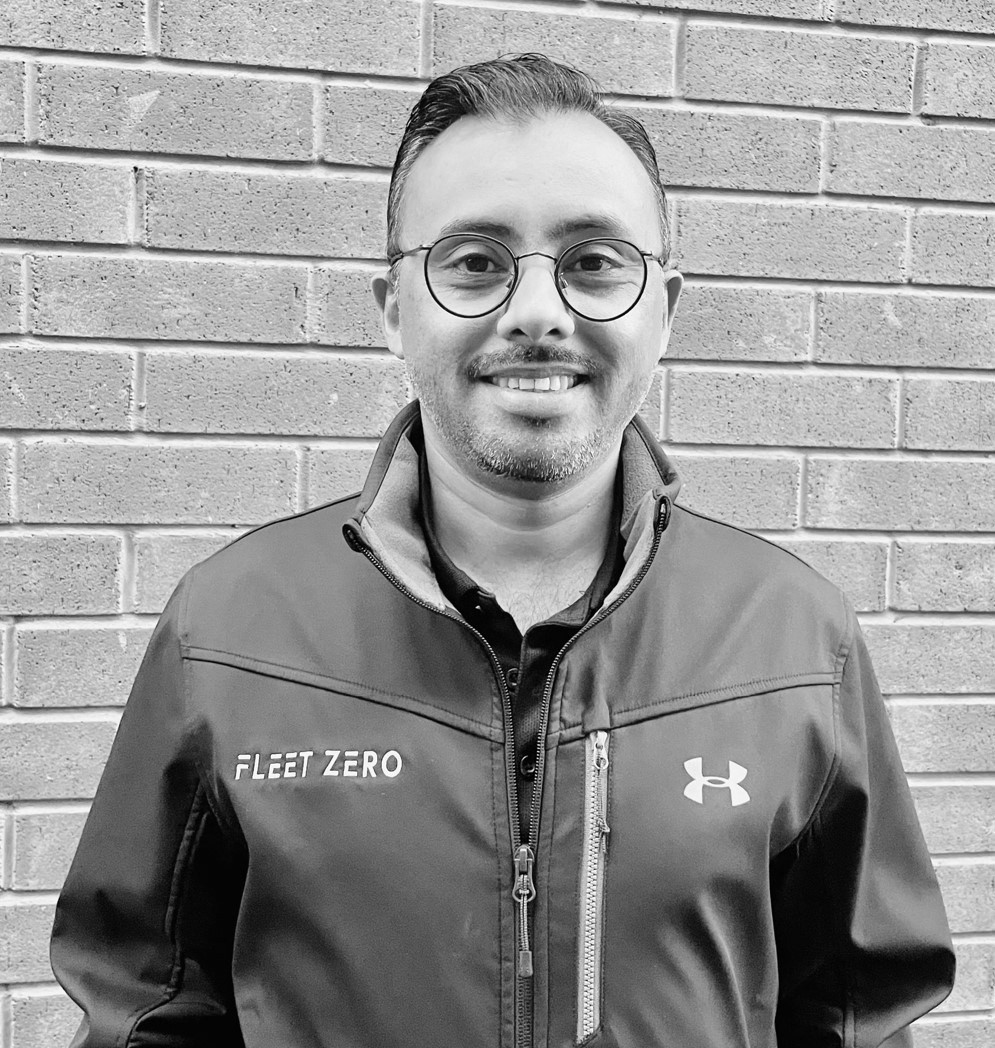 Assessments Lead GFP
Salman has worked globally in 4 continents with 15+ years' experience in senior advisory, consulting, strategic and leadership roles delivering business objectives and lead organizational transformation. Over the course, has closed various multi-million dollar deals with expertise in executing and managing 8 figure portfolios. Has successfully led highly skilled teams and enterprise programs in engineering, telecom, information technology, legal and financial services.